Sandwich makers and toasters are the most commonly used breakfast appliances in the kitchen. Both sandwich makers as well as toasters offer different functionality and are in fact, equipped with different features. For instance, if you just want a device that can help you to enjoy crispy bread with your morning tea, then there is no better choice than a pop-up toaster. However, a sandwich maker, on the other hand, allows you to prepare multiple breakfasts.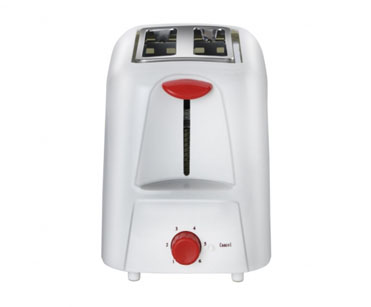 Let us now compare and find out, which one out of the two appliances should you buy?
Which is a more versatile appliance, sandwich maker or toaster?
 The major difference between a sandwich maker and a pop-up toaster is versatility. A sandwich maker allows you to prepare several types of meals whereas in the case of a toaster you have no choice but to just toast a slice of bread. From preparing sandwiches to stuffed kulchas, pancakes, waffles wraps and grilled cheese, you can do it all with the help of a sandwich maker. 
What can fit my budget perfectly?
Now it completely depends on your budget constraints. However, a pop-up toaster is a more affordable option than a sandwich maker as it does not comprise any complex features and does not offer any diverse functionality. You can even buy a toaster online. But at the same time, there are a plethora of kitchen appliance brands providing affordable sandwich makers with limited sandwich preparing capacity or small heating plates. You always have the option of comparing the price of the available sandwich makers and then choosing the one that can fit your budget perfectly. Besides this, there are several online marketing platforms where you can avail attractive offers and discounts occasionally and buy the sandwich maker that fits your needs and budget.
Which is a better option in terms of cooking time or preparation speed?
Now, if you are always late for your lecture or a boardroom discussion, then there is no better option than a pop-up toaster that can give you crispy toasted bread slices within a minute. You just need to insert a few bread slices within the grilling plates and set the toaster to grilling mode. On the other hand, you have to prepare the batter for your sandwiches and then gently place the bread within the non-stick heating plates. Your sandwich maker may take up more time for performing the grilling operation as the sandwich has a thick layer which needs more time to get baked. Hence, in terms of cooking speed, a pop-up toaster is a reliable choice.
Which is better in terms of functionality, sandwich maker or toaster?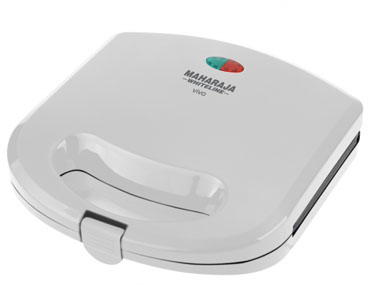 A sandwich maker comprises complex features or functions such as a temperature control knob, cooking indicator, hinges, shutters and built-in plates, and hence, can be used for multiple operations. A few sandwich makers also come with grilling options that can allow you to prepare barbeque or grilled snacks easily. On the other hand, a pop-up toaster can just be used for toasting bread slices.